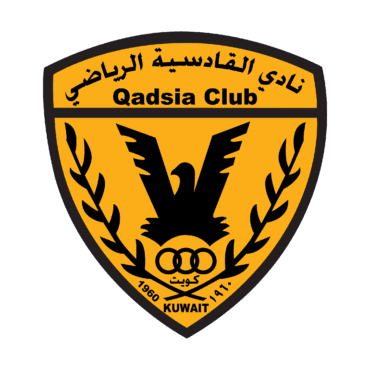 Shaikh Khaled Al Fahad Al Ahmad
B.O.Box 1553, Safah 13016, Hawalli
Club History
Al-Qadisiyah Club was established in 1960 in the area of ​​Hawalli and its founding committee consisted of the following:
The committee was established by the board of directors at the beginning of the matter and selected from among its members Mr. Sulaiman, Mr. Sulaiman, Al-Hamoud Al-Khalid Al-Khalid Secretary, Yousef Al-Manis Treasurer 0 After a short period, the member Mr. Abdulaziz Al-Khatib resigned and replaced Mr. Al-Sanea.
The main task of the committee was to register the members of the club to form a general assembly, to establish the basic system and to be adopted by the General Assembly and progress to the Department of Social Affairs and Labor through the Higher Committee of Sports Clubs to register and publicize the club. The first General Assembly of Al Qadisiyah Club was held on Tuesday November 10, 1961 at the intermediate school for boys The first board of directors by free ballot:
Sliman Hmod Al Khaled Al zabid.
Faisal Saleh.
Abdulmohsen Al-Kharafi.
Khaled Ahmed Al-Hamad.
Abdulmohsen Al Fares.
Mohammed Ahmed Al-Hamad.
Fouad Assistant to the good.
Mohammed Al – Qattan.
Nasser Saad Al – Arifi
The Council may be composed of nine persons and its first meeting where the executive functions are distributed as follows:
Faisal Saleh as Director.
Abdulmohsen Al-Kharafi.
Khalid Al-Hamad as treasurer.
Al-Qadisiya Club participated in the establishment of sports federations in the emergence of the sports movement Participated in the activities of these federations as well as the Tura hand associations – where the idea originated and worked on the clubs and also introduced the games that were not known, such as squash and the gun, and the sport of bodybuilding and wrestling both types and boxing.
Al-Qadisiyah was also the first club to build squash courts in Kuwait. It also organized tournaments before the union was established. He also played the same role for the game Al-Shish, which was not previously known by Qadisiya, and then built a bodybuilding salon.
Qadisiyah also played a leading role in the Judo and Karate games, and the efforts of Qadisiya resulted in the formation of the Kuwaiti Judo and Karate Federation.